Some projects, like Netflix or one on this page, stay popular for years, but others, like Clubhouse, gain and lose their audience quickly. The same thing is with these 4 singers.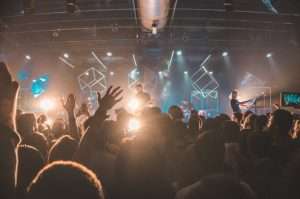 Crazy Town – Butterfly
In 2000, "Butterfly" by the rock-group Crazy Town topped the charts in 15 countries of the world; the clip did not leave the air of MTV channel. And only a lazy person was not singing the lines from the chorus. Nine years later, the song took a respectable third place on another chart, Billboard magazine's "Artist One Hit of the 2000s." Throughout their existence, the band has never managed to release something as popular as their biggest hit Butterfly.
PSY – Gangnam Style
Nowadays it's not a surprise for anyone to see a billion YouTube views, but in 2012, only the eccentric Korean singer PSY with his hit Gangnam Style managed to achieve such success. The song brought the author a huge income and popularity. He even won the MTV award for the best music video and got into the Guinness Book of Records. Apparently, the performer realized that he could no longer surpass his previous success, so in 2018 he terminated his contract with a record company, opened his own music label and began producing.
Joan Osbourne – One of Us
One of Us was written accidentally in a few hours and was originally not even planned for release. But it became Joan Osbourne's most famous hit. Immediately after its release, the song topped the charts in Canada, Austria and Belgium, and also came close to the top of the charts in the USA, Denmark, Czech Republic and Iceland. The single went gold in America and Belgium, and went platinum in Norway and Australia.
The success was devastating; the singer was nominated for a Grammy Award three times, but she never won a single one. But the singer's other compositions did not receive the same popularity. During her career, she managed to release ten albums, but remained a one hit performer.
Sinead O'Connor – Nothing Compares 2U
A sad ballad about a broken heart, written by American singer and composer Prince for The Family, was released in 1985, but nobody really remembered it. The song became really popular only in 1990, when it fell into the hands of the talented Irish singer Sinead O'Connor. She reworked the lyrics a bit for the girl and set the sound accents well. The success was overwhelming, the song quickly topped the world charts. Unfortunately, Nothing Compares 2U remained the highest achievement of the singer's career.