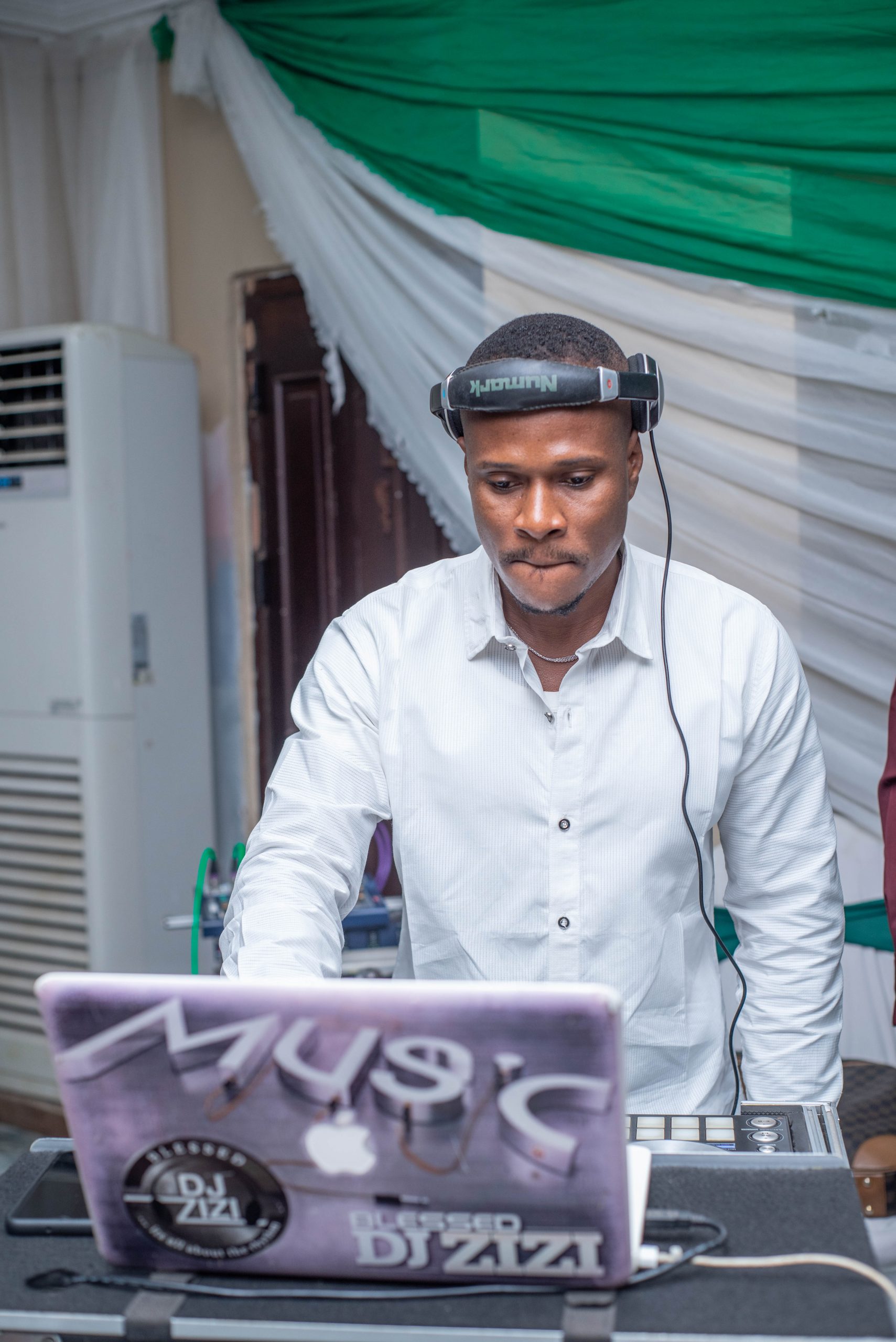 Blessed Dj zizi's Biography And All You Need To Know About Him.
William Zizi popularly known as Blessed Dj zizi is a seasoned Dj who has unmistakably left his print in the DJ industry. He forsees the taste and style of the crowd thus, holding you spell bound on the dance floor till the party is over.
Blessed Dj Zizi is a definition of focus and dedication in his career making his audience his number one priority.
He is a certified member of professional Dj association Imo state chapter and as well a member of Team Saq Nation TSN.  He proved his astute spirit when he coordinated the 2018 Dj seminar making his colleagues believe in his credibility and accountability.
Blessed Dj zizi never fails to leave an indelible mark in the hearts of his audience which in turn, leaves them yearning for more of his exquisite taste and combination of songs.
William Ekezie popularly know as blessed Dj Zizi who studiedLibrary and Information Science in Imo state University is a definition of excellence and one must recognize one upon sight and hearing him play. Blessed DjZizi has been nominated for series of awards rangingE_Celebs awards in the category of best Dj of the year and Mirror of Justice award which he bagged. One can't help but ask why he is so successful in the DJ business? Could it be because of his humility of accepting that no job is too small, his astute and devoted spirit towards delivering in peoples occasion, or his exceptional DJing skills?
His brand of music spans across all genres of music, from old school, afro pop, South African house, hip hop and yes, Nigerian music. There is no doubt that Blessed DJ Zizi has come to stay and we welcome that.