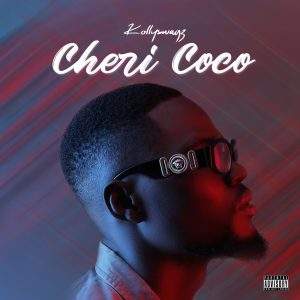 Listen to a New Song By Chericoco – Kollyswagz.
Chericoco – Kollyswagz MP3 Download Audio.
Meet Kollyswagz, a multi-talented musician who was born and raised in Nigeria and later moved to the United Kingdom. Music has always been a big part of his life, having been introduced to it at an early age while growing up in a faith-based family with two siblings. As he explored various genres, Kollyswagz discovered the power of music to connect with people on a deep, emotional level.
Recently, Kollyswagz released his single "Labalaba," which received widespread acclaim for its catchy melody and infectious beats. Building on that success, he and his team set out to create another track that would capture that same energy and spirit. The result is "Cheri Coco," a vibrant and catchy fusion of afrobeats and amapiano that perfectly captures Kollyswagz's unique musical vision.
With its infectious beat and upbeat vibe, "Cheri Coco" is a sonic burst of pure joy that resonates with how we feel. It's a testament to his talent and creativity as a musician and promises to be a fan-favorite
The team's influences include but are not limited to Afrobeats, Fuji music, amapiano, Hip hop, Rnb, and going on adventures