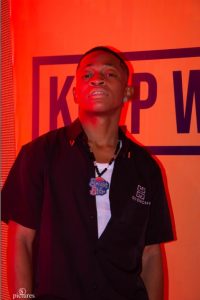 A budding disc jockey, Markson Uwanaobong, aka Dj Brightstar, has commended the the Grammy Recording Academy for adding the 'Best African Music Performance' category to the prestigious awards programme.
He noted that although the goal was to get an afrobeats category at the apex music awards, the new step was a good move.
He said, "I am glad they (Grammy) finally listened to us. Our music is everywhere already and it is undeniable that afrobeats has taken centre stage in global music, so I see no reason for not adding this category.
"However, what we really want is the afrobeats category, and we won't stop until we get it. You will agree with me that the genre is big now, and it has an infinite future."
Speaking on the role of DJs in promoting afrobeats, he said, "I appreciate all the people who came before me in this field, as they are the ones who paved the way. They made it easier for people like me to come and also contribute our quotas. DJs are the real force behind the spread of music globally."