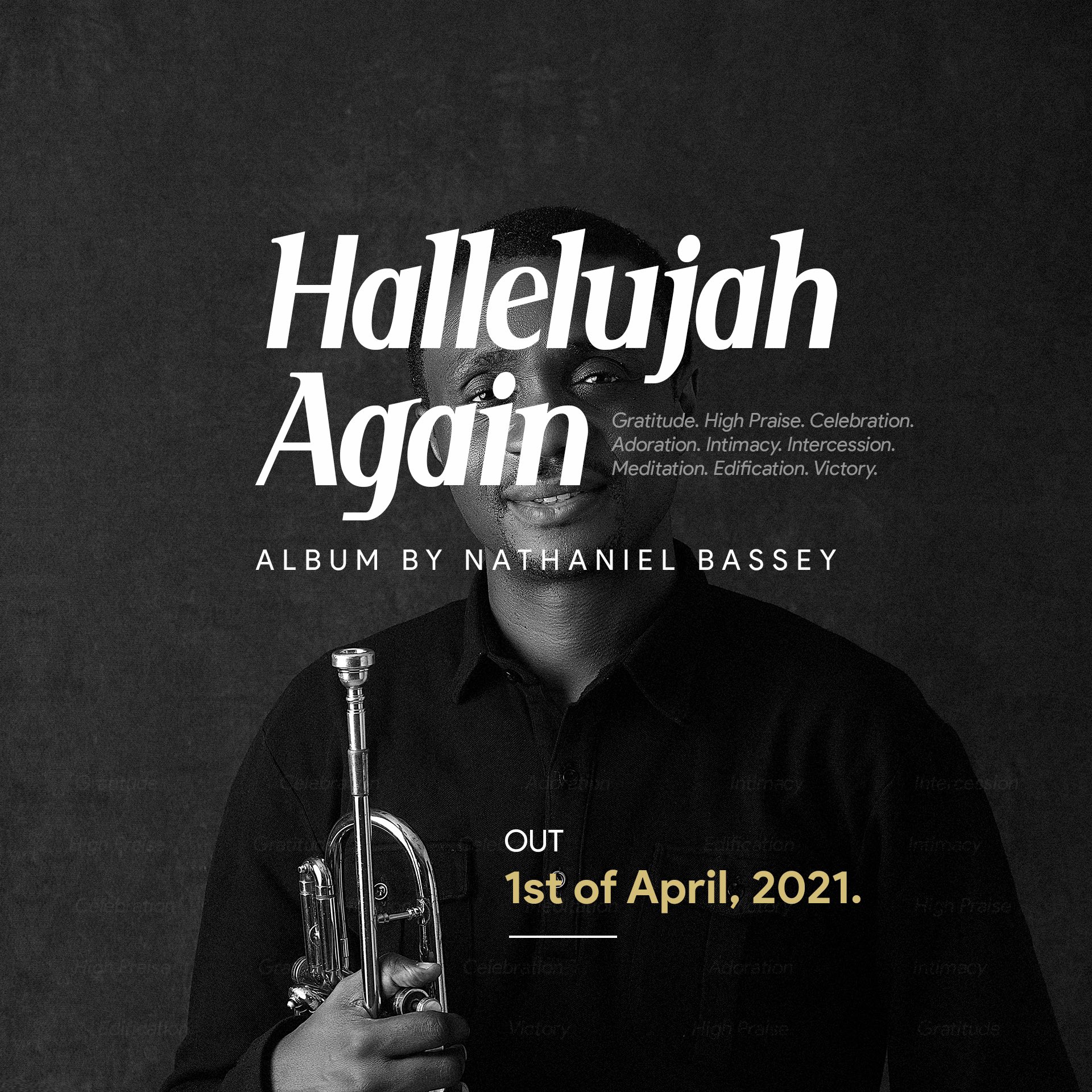 DOWNLOAD ALBUM : Nathaniel Bassey – Hallelujah Again
Gospel Sensation, Nathaniel Bassey has finally dropped his most anticipated debut album titled "Hallelujah Again".
The Album 'Hallelujah Again' contains a total of 14 tracks with Featuring from  Sinach , Ada Ehi, Chandler Moore, Victoria Orenze, Grace Omosebi , & O/B/A .
The new album "Hallelujah Again" is referenced to the book of Revelation 19:3, Which says "And again they said, Alleluia And her smoke rose up for ever and ever" .
Tracklist of Hallelujah Again Album Below
1: Sound the Trumpet | Mp3 Download
2: Hallelujah Challenge (Praise Medley) | Mp3 Download
3: Yaweh Yaweh (ft Sinach) | Mp3 Download
4: What a Savior | Mp3 Download
7: Olorun Agbaye You're Mighty (ft Chandler Moore & O/B/A) | Mp3 Download
8: Righteous One (ft Victoria Orenze) | Mp3 Download
9: Hungry for You | Mp3 Download
10: True to your Word (ft Grace Omosebi) | Mp3 Download
12: Kiss me Again (Songs of Solomon) | Mp3 Download
13: I love You (Ama Medley) | Mp3 Download
14: Hallelujah Challenge (Worship Medley) | Mp3 Download
6: So Good (ft Ada Ehi) | Mp3 Download