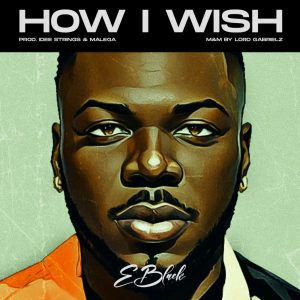 VIDEO : EBlack – How I Wish.
After the official audio release of "How I Wish", fans couldn't get enough of it. Here is the official video release which every youth can relate to. ''How I Wish'' is a release that stirs up the emotions of the common man about the happenings in Nigeria.
Kapital E Music Presents ''How I Wish'' The third official single as a follow up to EBlack's (@eblackonpoint) ''BILIE'' feat. Duncan Mighty and "KOLOMBI". ''How I Wish'' was produced by Idee Strings & Malega, mixed and mastered by Lord Gabriels.