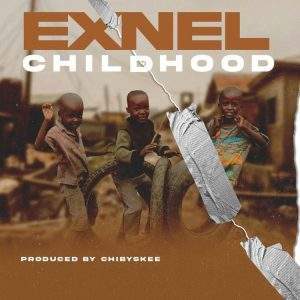 Exnel – Childhood MP3 Download Audio.
As the song's captivating lyrics and wonderful instrumentals accompany the jam, this Exnel's new tune CHILDHOOD illustrates a storyline which affects anybody that spent his CHILDHOOD in Aba, Abia state especially in the late 80's and early 90's!
The song has a Nulstagic way of reminding us of some of the things we experienced growing up as children!! Exnel who is also called #AbaFirstSon and also known with his regular say #CHOKOCHO, is known to always drop songs that lyrically portray people's life stories or experiences ranging from the Hit ABA WU YORI YORI, to the popular Covid song PHYSICAL DISTANCING, Exnel is one of the most respected artists in the east when it comes to lyrical content and Stage performances! CHILDHOOD song is Top-notch and the video shows it all! You can't afford not to download the audio and watch the video! You may also follow Exnel on Instagram and TikTok @officialexnel.