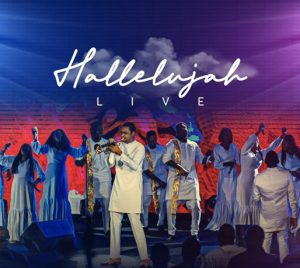 DOWNLOAD ALBUM : Nathaniel Bassey – Hallelujah Live.
Talented Gospel artist, Nathaniel Bassey comes through with his Latest studio album titled "Hallelujah Live".
The New Album 'Hallelujah Live' serves as a follow up to his previously heard album titled, "Hallelujah Again".
The album 'Upgraded' contains a total of 16 tracks with featurings from Mercy Chinwo, Sinach, Nqubeko Mbatha, William McDowell and Victoria Orenze.
Nathaniel Bassey – Hallelujah Live Album Tracklist Below:
DESERVING (Live) ft. NTOKOZO MBAMBO, MERCY CHINWO BLESSED | Mp3 Download
HALLELUJAH PRAISE THE LORD OVERFLOW (Live) ft. WILLIAM MCDOWELL | Mp3 Download
TOBECHUKWU (Live) ft. MERCY CHINWO BLESSED | Mp3 Download
FOUNTAIN OF MERCY (Live) ft. SINACH | Mp3 Download
SOUND OF MANY WATERS (Live) ft. NQUBEKO MBATHA | Mp3 Download
ESE (Live) ft. AIDEE IME | Mp3 Download
GLORY AND HONOIUR (Live) ft. ABIGAIL BASSEY | Mp3 Download
EBENEZER (Live) ft. VICTORIA ORENZE | Mp3 Download
HALLELUJAH CHANT (Live) ft. NTOKOZO MBAMBO | Mp3 Download
HALLELUJAH PRAISE THE LORD (Live) ft. WILLIAM MCDOWELL | Mp3 Download
LET YOUR FIRE FALL (Live) ft. VICTORIA ORENZE | Mp3 Download
THERE IS A SOUND (Live) | Mp3 Download
SO BEAUTIFUL (Live) | Mp3 Download
MERCY DECLARATION (Live) | Mp3 Download
HALLELUJAH ANTHEM (Live) | Mp3 Download
WE HONOUR YOU (Live) | Mp3 Download